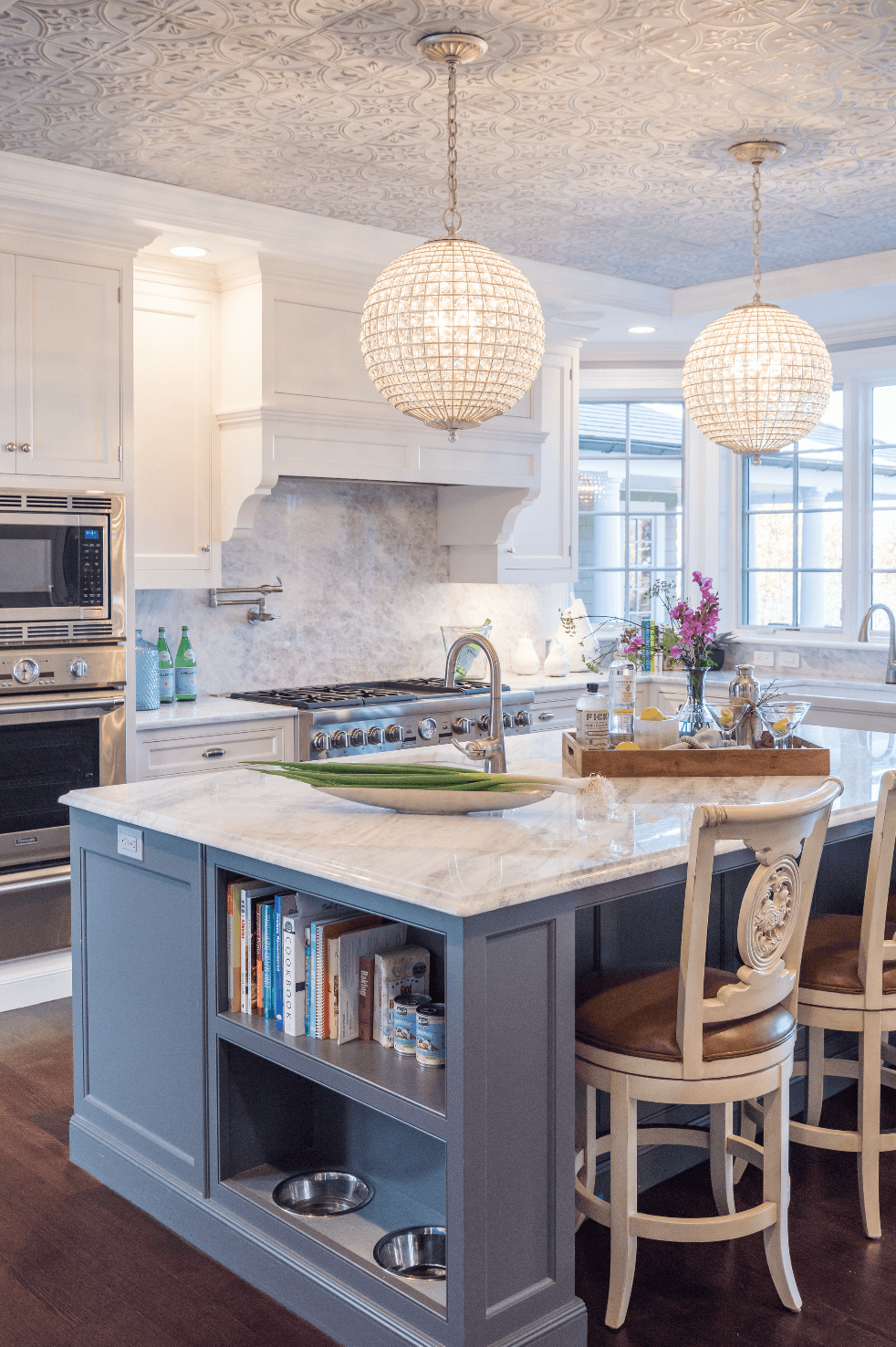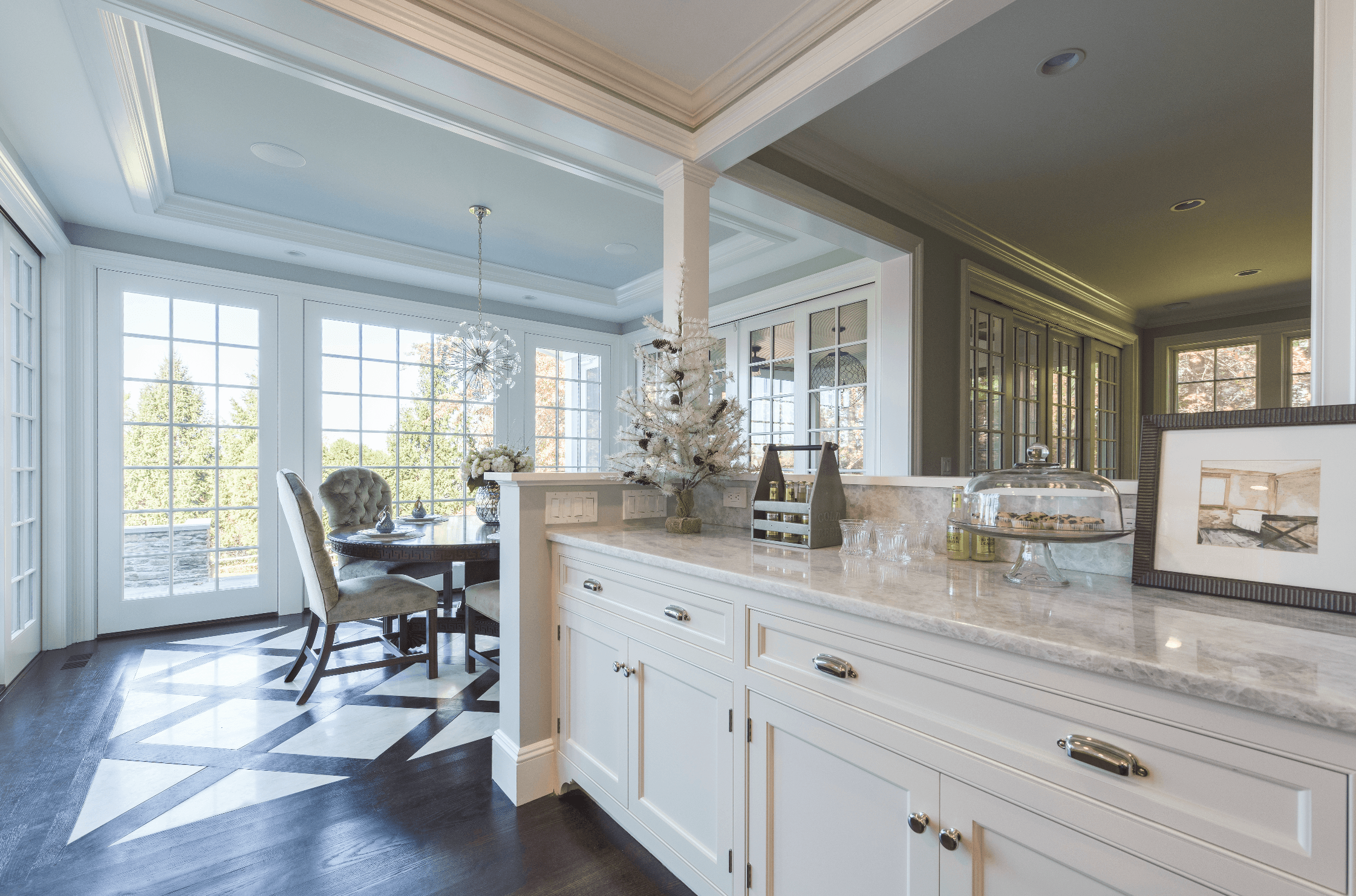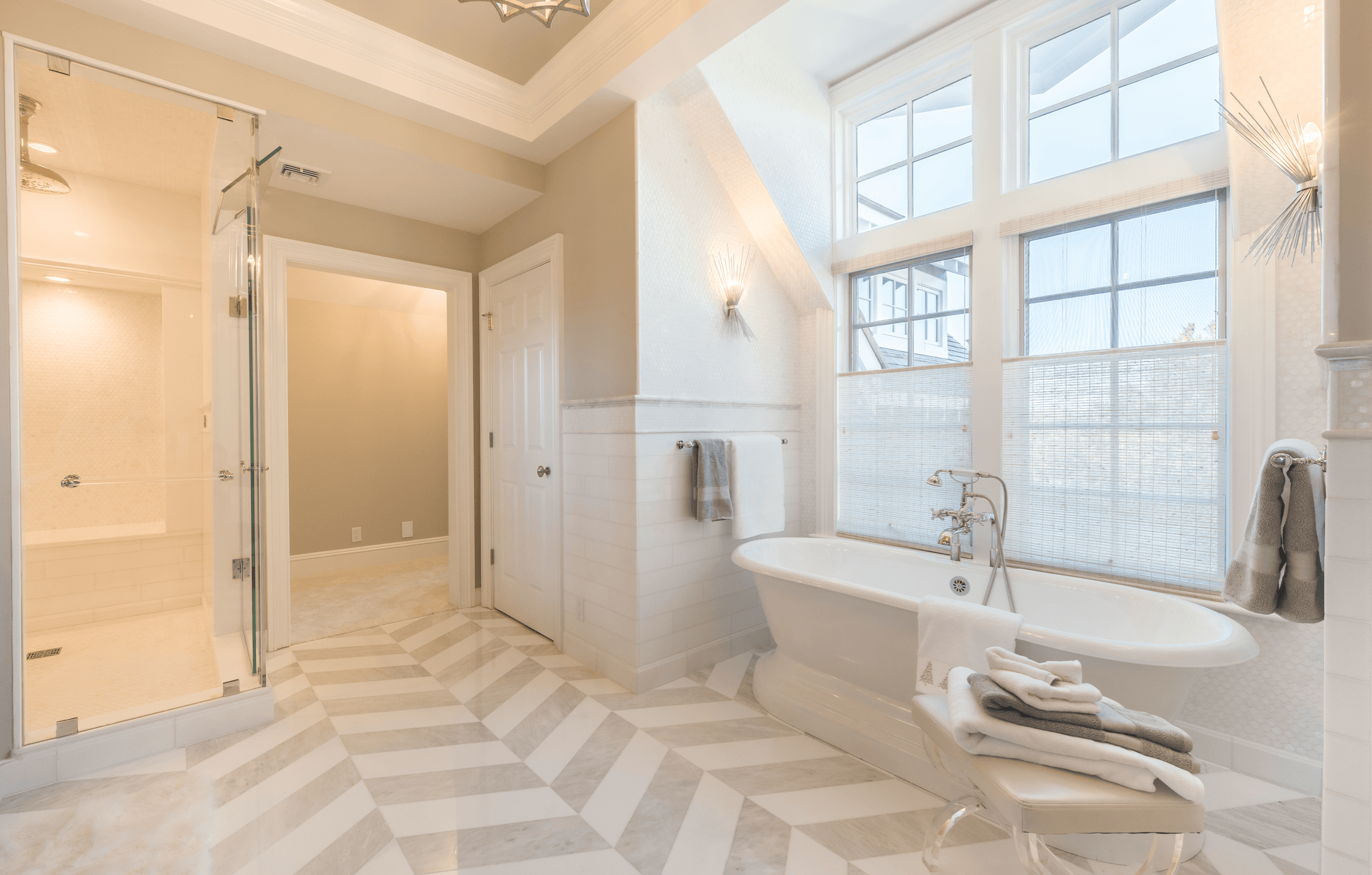 New york renovation - Weschester, NY
The owners of this 1990s manor liked many aspects of their home, but needed a design that worked better for their family.
Daniel Contelmo Architects kept the strong rooflines and detailing of the original exterior, seamlessly incorporating an addition that includes similar elements. Previously, guests could not see the front door from the garage; Daniel Contelmo revised the driveway, creating a formal parking area both for convenience and to give the home a sense of grandeur. A new lanthorn and dormer were also added, bringing the garage more in proportion with the main house.
Inside, the home had beautiful formal spaces, but the kitchen, family room, and mudroom were all too small. An addition provided much-needed space to enlarge these areas and adjust the layout for a better flow. Daniel Contelmo redesigned the kitchen, finishing the ceiling with tin and moving the island to create a clear path from the front to the rear of the home. Now, the family can move easily between the kitchen, family room, and the new breakfast room. Many of the rooms also received rich details, such as custom built-ins and tray ceilings. Outside, Daniel Contelmo added a screened porch and terraces to extend the living space.
On the second floor, the clients needed larger bedrooms for their growing children. Moving the bedrooms to the opposite side of the house separated the kid's space from the adult wing, while giving them access to the family room via a back staircase. This left additional space in the master bedroom for new his and hers walk in closets and an upgrade to the master bath. The bonus room above the garage also got an update; dormers now offer more head room and natural light and a hallway connects it to the bedrooms on the second floor.
The driving force behind this project was to honor the integrity of the home's original architecture while creating interiors that flowed with the clients' lifestyle. Daniel Contelmo achieved a cohesive design outside by drawing on existing architectural details, while focusing on proper proportions for the rooms inside. The family now has living spaces that allow for growth as well as easy access to the main living areas of the home.
OTHER PROFESSIONALS:
Interior Designer: Adams Interior Design
Landscape Architect: Studer Design Associates
Photographer: Daniel Contelmo Jr.
SERVICES PROVIDED:
Architecture, Interiors, Construction Contract Administration