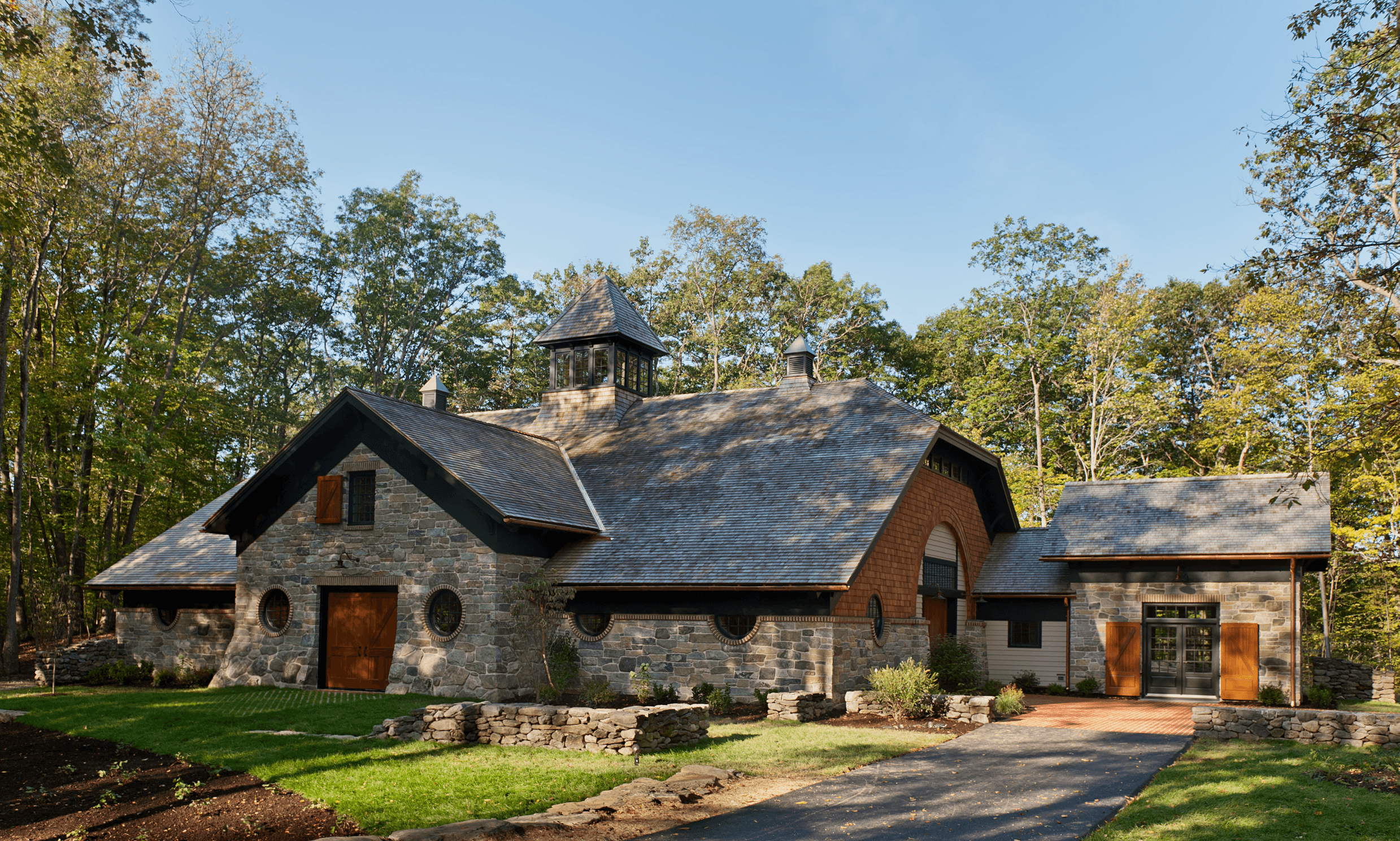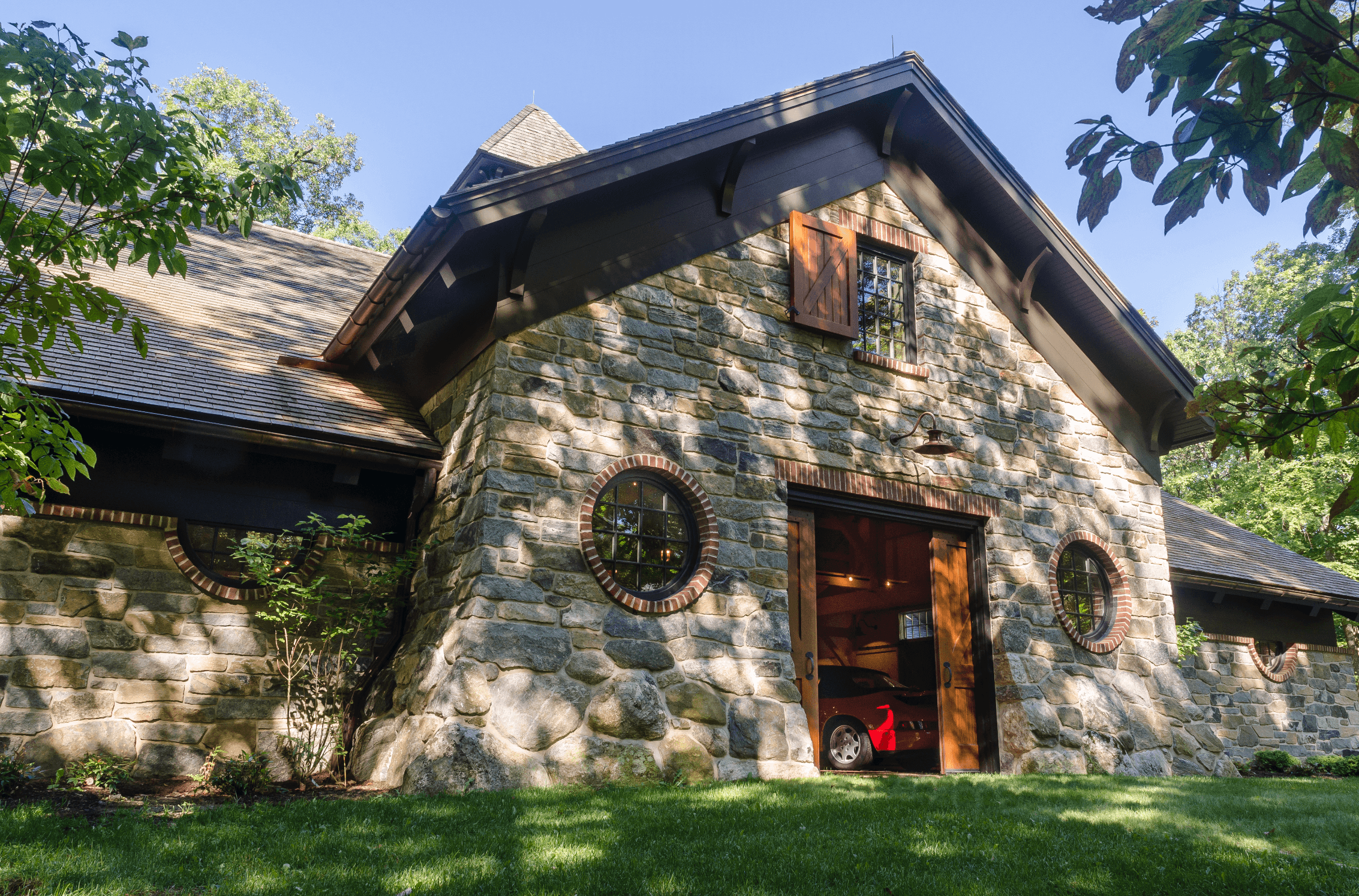 Carriage House - Unionvale, NY
This new 5,000 square foot timber-frame carriage house was designed to evoke the feeling of a 150 year old barn. Built several years after the construction of the client's home, the design of the carriage house suggests that it has evolved with the changing times and the growing needs of its owners.
In preparation for the project, Daniel Contelmo Architects conducted extensive research on barns of the 1800s, including size, shape, and type of construction. The team found that many barns of that time period would have been dairy barns which needed large doors and access from at least two sides. Some boasted decorative lanterns on their roofs to show off to the neighbors. The team envisioned that this barn could have been used by an active farm in the past and that it was converted to a carriage house once it no longer suited the occupants into the 20th century.
Inside, the main space is dedicated to showcasing classic automobiles. The cars can also be viewed from a custom steel catwalk inspired by the client's alma mater and recreated by Daniel Contelmo Architects. The entire floor is laid with brick, complementing and warming the rustic, wood interior. The attached wing features a bar, library, and sitting area. This area was finished with quarter-sawn oak, wainscoting and beams, authentic lights, and push button switches. An exposed belt drives two ceiling fans and remote motor that are a conversation piece on the 12-foot ceiling.
The structure of the carriage house was completed with timber framing, using only oak pegs as fasteners. The exterior walls were conventionally framed, and the roof was designed using sips panels and ventilations systems and finished with cedar shingles. Daniel Contelmo visited many local farms when selecting the three-stone blend for the project's landscape walls, ultimately looking to the Franklin D. Roosevelt Estate in Hyde Park, NY for inspiration.
RECOGNITION:
2016 Finalist "NYC&G," Innovation in Design Awards, Architecture
2015 Platinum "National Association of Homebuilders," Best in American Living Awards, Specialty Project
2015 Finalist "HGTV," Fresh Faces of Design, Design with a Passion
2014 Citation Award "New York State AIA," Design
2014 Best in Show "Qualified Remodeler," Master Design Awards
2014 Gold "Qualified Remodeler," Master Design Awards, Detached Structure
Published in the October 2014 issue of "Qualified Remodeler"
OTHER PROFESSIONALS:
Photographer: Kris Kendall, Daniel Contelmo Jr.
SERVICES PROVIDED:
Architecture, Interiors, Landscape Design, Construction Contract Administration