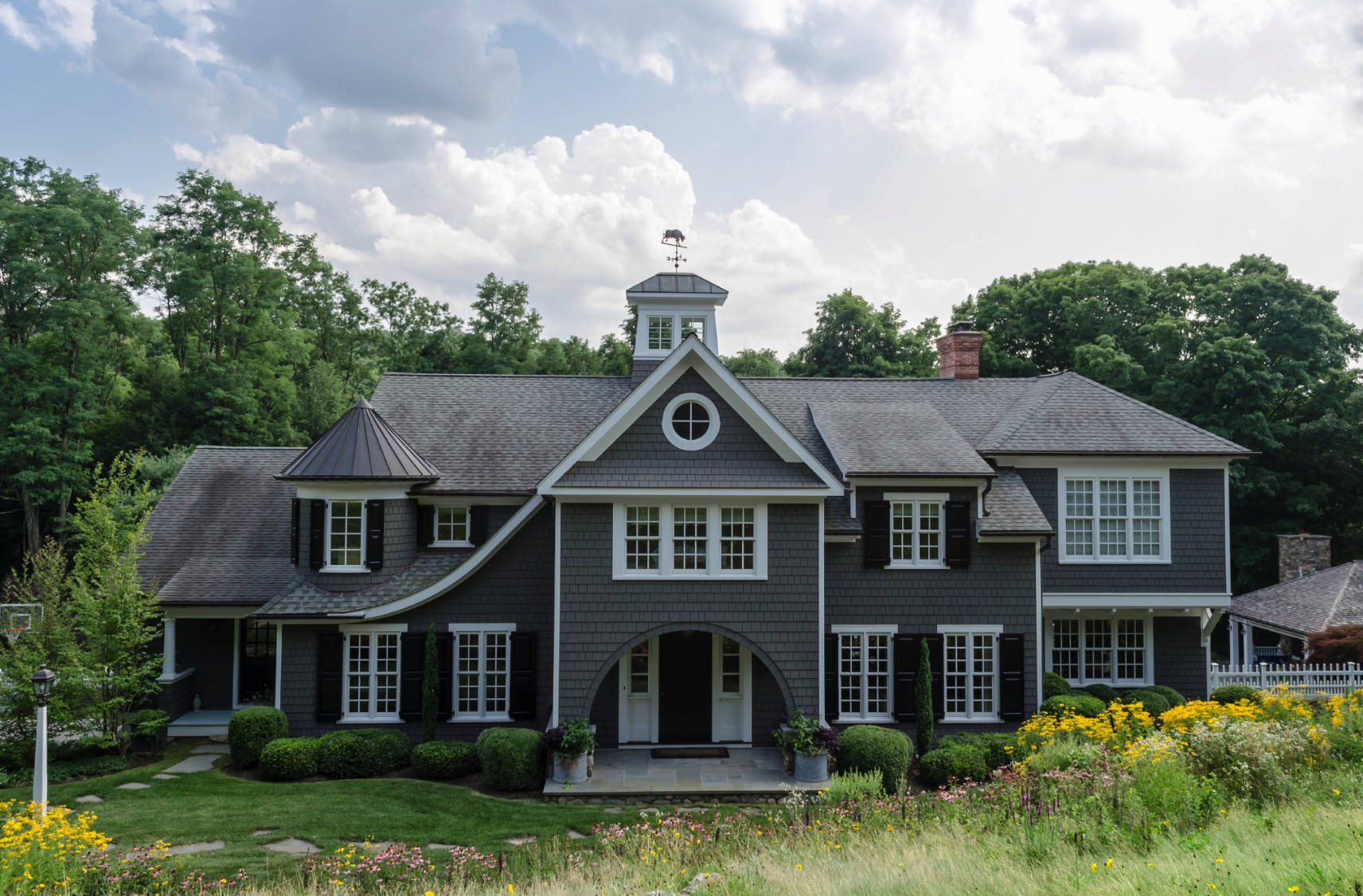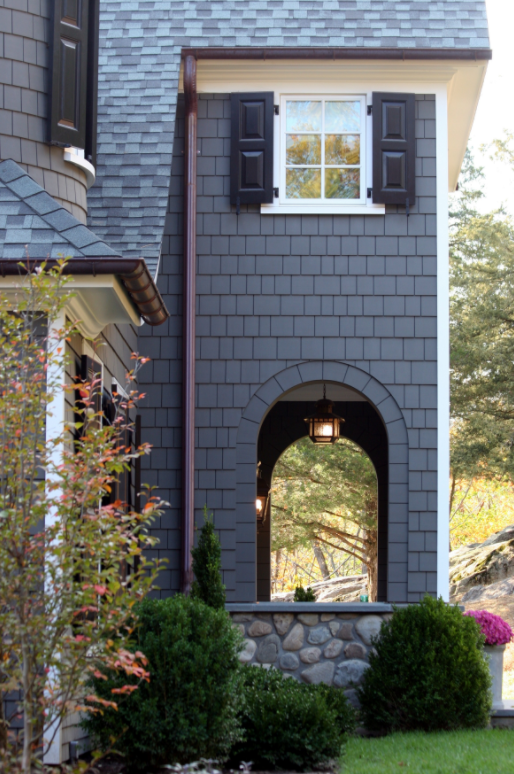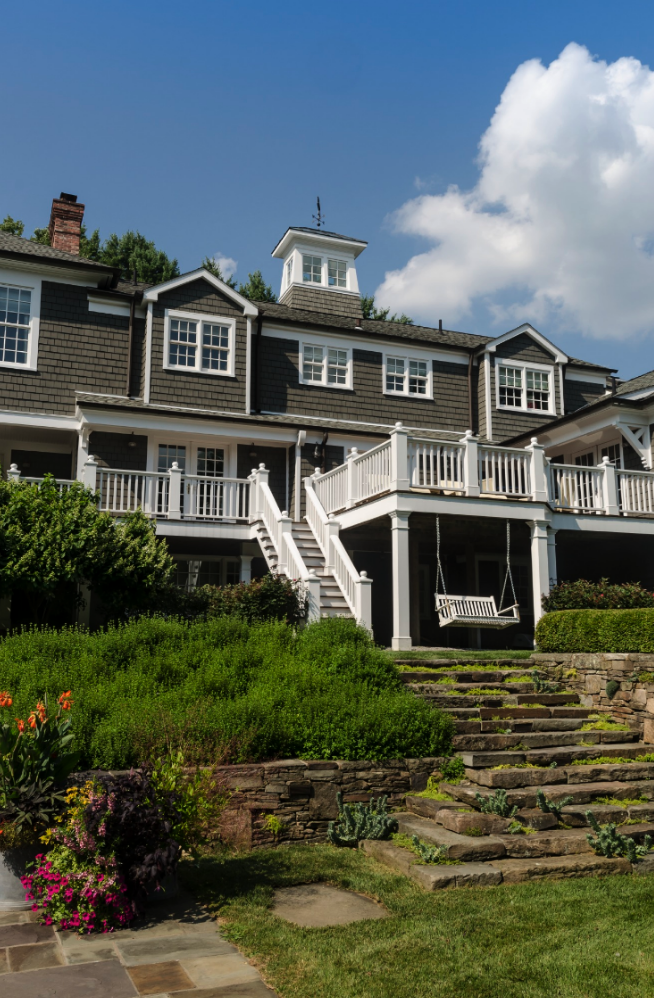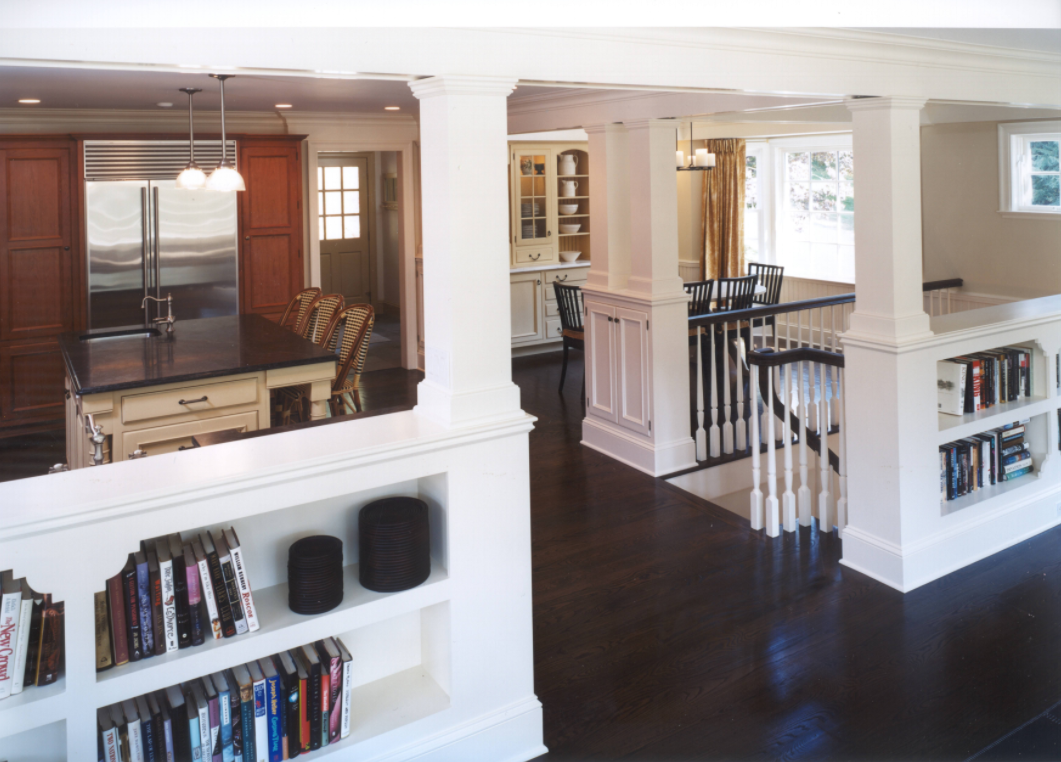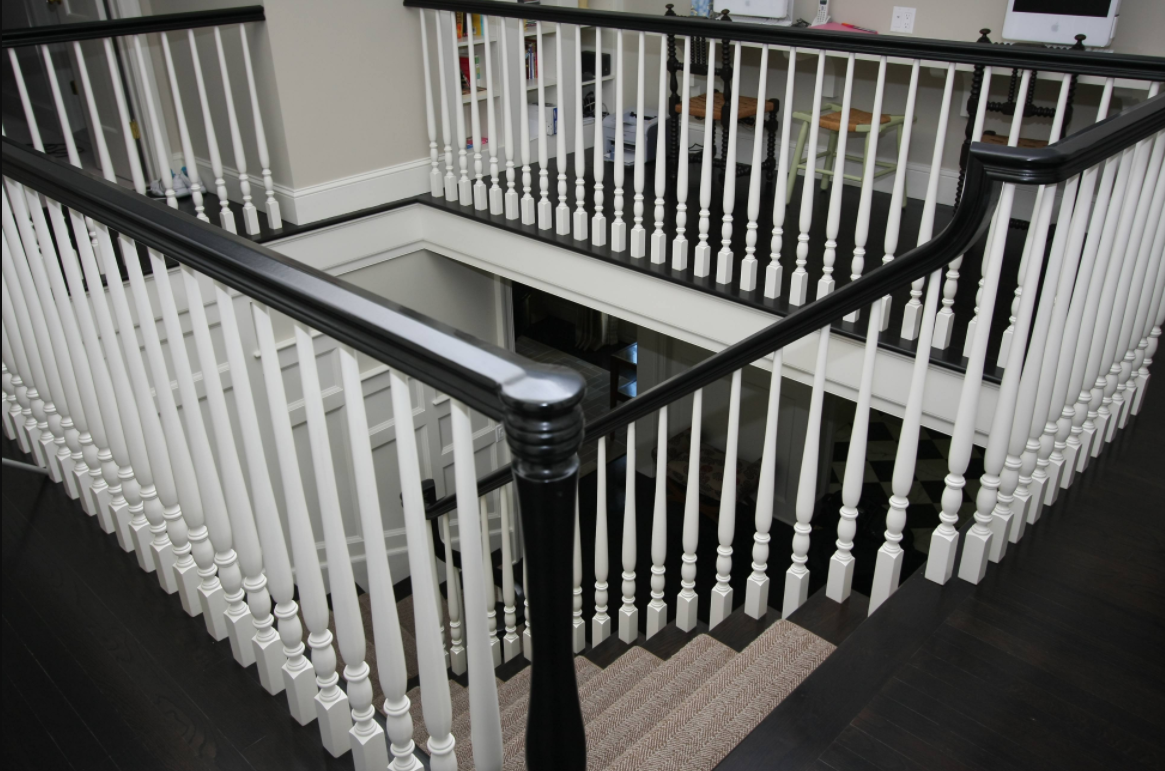 westchester whimsy - Chappaqua, NY
This project was a two-phase addition to a simple colonial house located in Chappaqua, NY. Challenges for the design team at Daniel Contelmo Architects included the hilly site, as well as the fact that the front entry lacked presence, because the garage was the primary entryway.
Phase one added a family room, kitchen, and breakfast room to the main level, as well as a fully renovated bedroom. Outside, new overhangs and brackets now draw the eye away from the garage and place the focus on the front of the home. Phase two added space to the front of the house; this was an opportunity to add character to the bedrooms with a turret and a vaulted ceiling in the bedroom over the entry. A new car pull-off allows visitors to view the front door as the primary entrance, rather than the garage as before. Also included in phase two was an open-air pool cabana with an outdoor fireplace and kitchen that serves as a space for year-round activities.
The final product is an exquisitely detailed and tastefully decorated home that integrates colonial and shingle style architecture with whimsical touches to give the house a warm, animated feel.
OTHER PROFESSIONALS:
Interior Designer: Maggie Nielsen Interiors
Photographer: Roger William Photography
SERVICES PROVIDED:
Architecture, Interiors, Construction Contract Administration