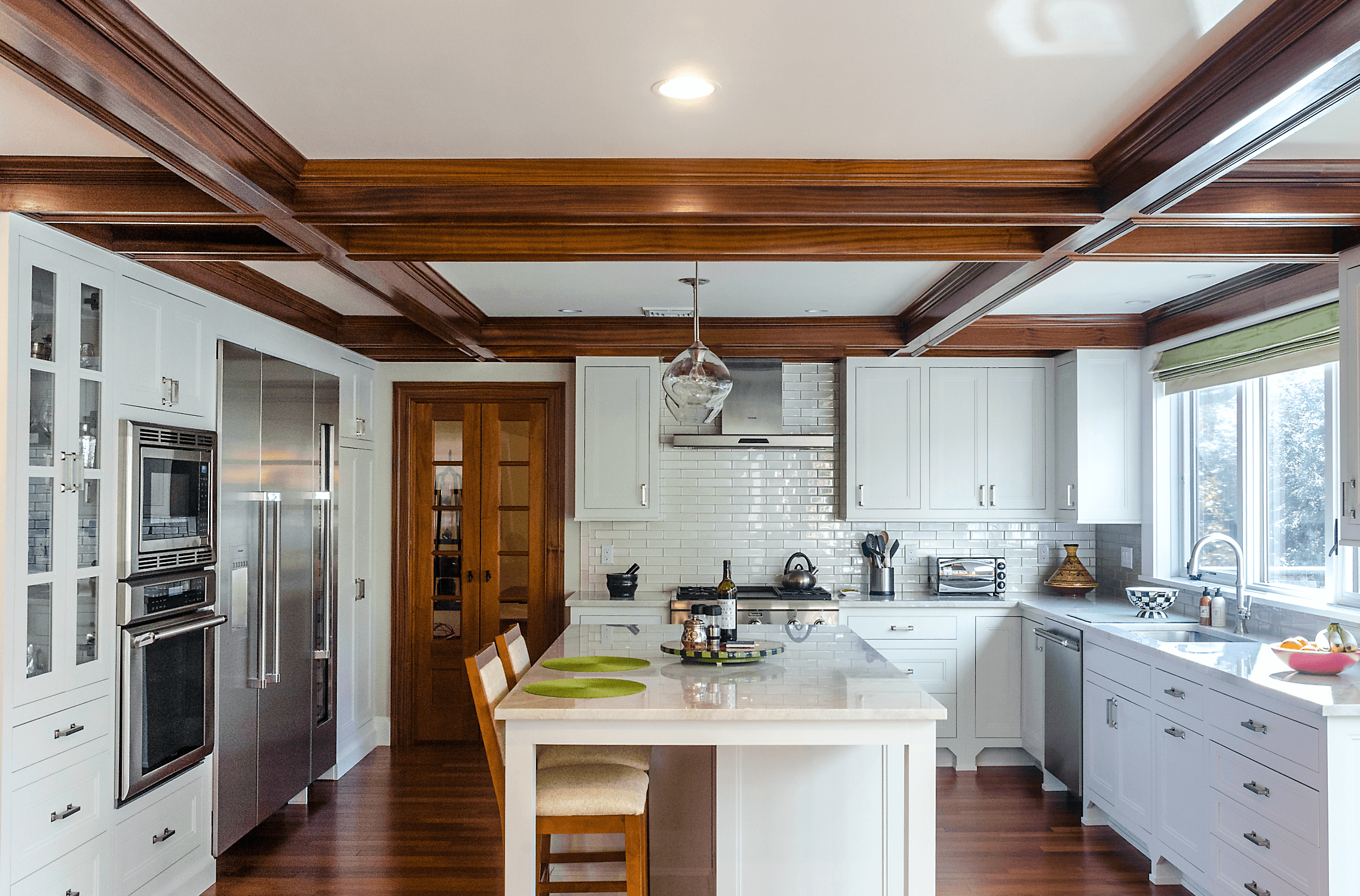 Clean and contemporary kitchen - Mount Kisco, NY
Faced with an existing kitchen with an awkward layout, the clients desired a bright, open space with an abundance of natural light. They commissioned Daniel Contelmo Architects to renovate the secluded kitchen and bring their modern tastes to the space.
Beautifully finished mahogany beams and doors now warm this light, clean kitchen. Daniel Contelmo Architects embraced simplicity to highlight the beauty of the natural materials. A custom banquette forms a border between the kitchen and the family room, while large sliding doors look out onto the terrace and allow natural light to stream into the space.
OTHER PROFESSIONALS:
Photographer: Daniel Contelmo Jr.
SERVICES PROVIDED:
Architecture, Interiors, Construction Contract Administration