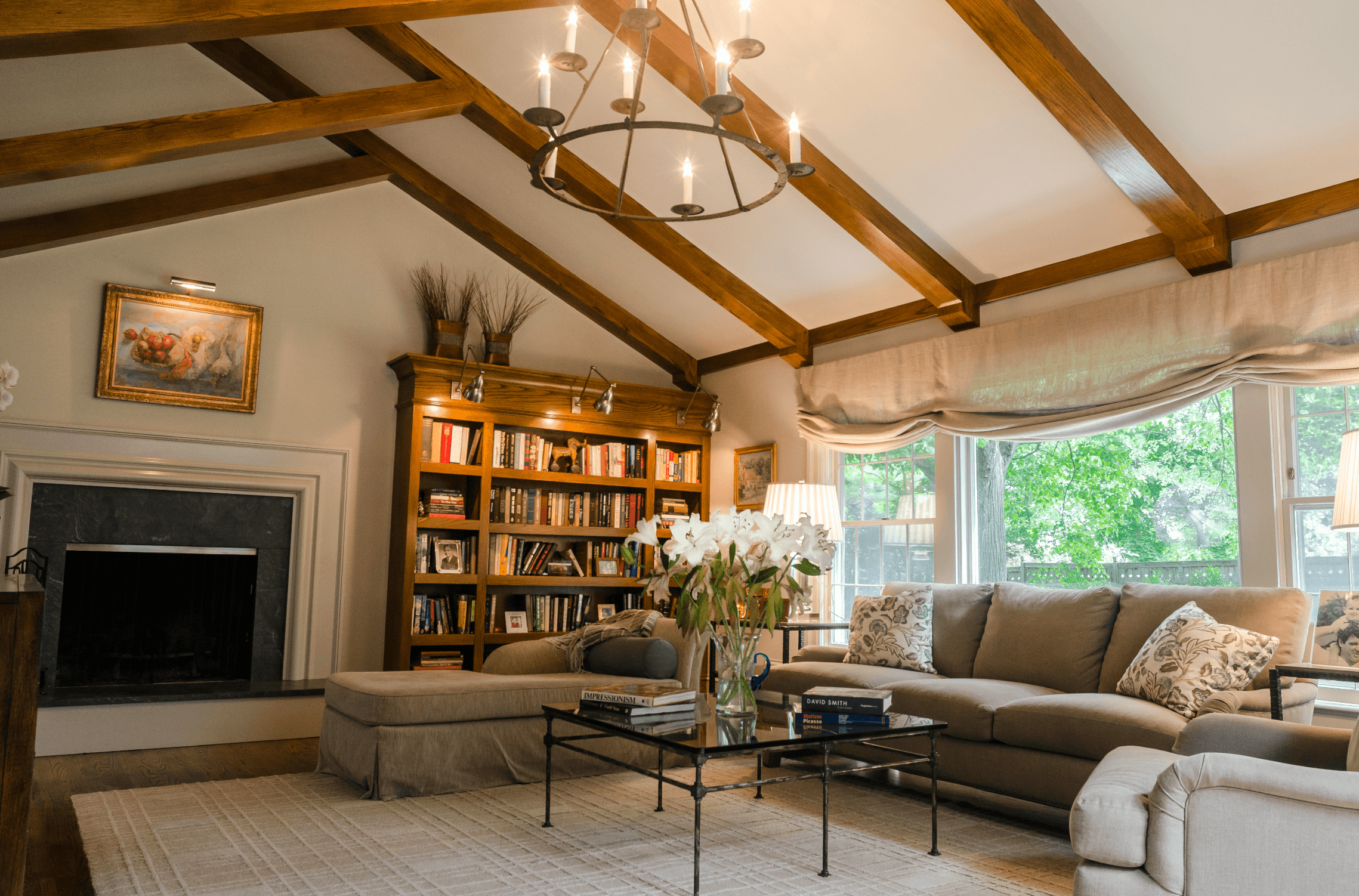 beamed Family Room - Irvington, NY
The clients were looking to create a warm and inviting space from their existing family room, whose high, sloped ceiling and outdated finishes made the room cold and uninviting. Daniel Contelmo Architects completed a renovation which updated the materials and the style of the room without making any structural changes. To address the difficult shape, the design team lined the ceiling with oak beams and trusses to create balance without lowering the ceiling. The carpet was removed and the original oak flooring below was refinished. To balance the wooden beams overhead, a custom oak bookshelf was built next to the fireplace, which was updated with a new hearth and surround. The windows and doors were replaced and a new transom window was added above the French doors leading to the side terrace.
RECOGNITION:
2016 Bronze "Qualified Remodeler," Master Design Awards, Room Remodel
OTHER PROFESSIONALS:
Interior Designer: David Thiergartner Interiors
Photographer: Daniel Contelmo Jr.
SERVICES PROVIDED:
Architecture, Interiors, Construction Contract Administration